When it's mutton on the menu, you know it will be a meal to remember! Whether you want to make someone feel special or just satiate your cravings, cooking some delicious mutton is the best way to celebrate a long weekend. Now, India is a diverse country and every part of it offers something unique to savour. It is no different for mutton recipes as well – every region has unique options that tug at heartstrings with the flavours and aroma. From the smoky Champaran mutton of Bihar to the mouthwatering nihari of Lucknow, the list is never-ending. In this article, we bring to you some of the most popular mutton recipes from across India.
Also Read: Warning: Rajasthani Mutton Curry May Cause Flavor Explosion And Culinary Obsession
Here're 9 Mutton Recipes From 9 States Of India:
1. Laal maas from Rajasthan:
A delicious mutton curry made with special Mathania chilli, this dish adds a burst of fiery flavours to your palate. It is easy to make and includes the bare minimum ingredients in the recipe. Traditionally, laal maas is made on wooden fire for the smokey flavour. But today, it can easily be made at home on a gas stove and you can add some smoke to the dish at the end of the preparation. Click here for the recipe. 
2. Champaran mutton from Bihar:
If you like the pleasing aroma of charcoal-cooked mutton, you will definitely like this dish originating from the state of Bihar. Tender pieces of mutton are marinated and cooked in an earthen pot loaded with spices and herbs.Find the recipe here.
3. Nihari from Uttar Pradesh (Lucknow):
There is no other mutton dish that can outshine nihari when you take into account the creaminess of the gravy and the soft texture of the mutton. It is heaven for meat lovers and there is no reason for you to not try it. Click here for the recipe. 
 
4. Mutton kosha from West Bengal:
Yes, it is not just the fish and sweets that West Bengal is famous for. The preparation of this dish involves marinating tender mutton pieces in curd and then slow-cooking it to perfection with lip-smacking spices. You can also add potatoes. Click here for the recipe.
5. Mutton boti masala from Delhi (Old Delhi):
The national capital is not behind when you talk about food and that too luscious mutton. Delhi offers a different kind of mutton which is basically small pieces of meat marinated for hours and cooked in the marinade itself. Click here for the recipe.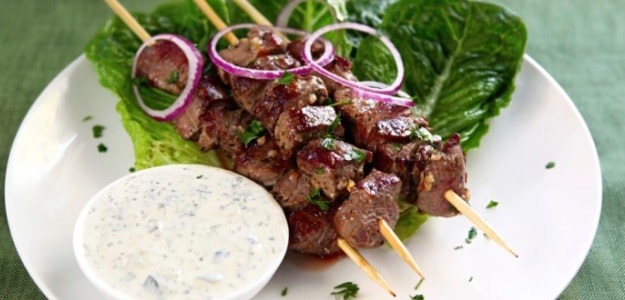 6. Rogan Josh from Jammu and Kashmir:
Originating from the scenic snow-capped mountains of Kashmir, Rogan Josh has a reputation for being the most flavorsome mutton dish. Cooked with local spices and ingredients, the dish is topped up with some chopped coriander and ginger and served hot. Find the recipe here.
Also Read: Calling All Mutton Lovers! Try This Delicious Bengali-Style Mutton Curry Recipe
7. Chha gosht from Himachal Pradesh:
Chha gosht is the perfect Pahadi dish to explore, beyond the breath-taking scenic beauty of the mountains and nature. This variation of mutton curry is made by blending gram flour (besan), buttermilk, and a slew of spices that will make your mouth water. Find here how to make it.
8. Mutton rassa from Maharashtra (Kolhapur):
Those who like their mutton a bit fiery should definitely try this Kolhapuri-style mutton. It has grated coconut, khus khus, tikhat (red chilli spice), among other ingredients.  So, try this out for dinner this weekend. Find the recipe here.
9. Haleem from Telangana (Hyderabad):
Haleem is a one-of-a-kind dish that is different both in texture and taste from other mutton dishes. It is prepared by mixing and cooking wheat or barley, lentils, rice, and mutton together in a huge cauldron. A plate of it is all you need to make your day. Find the recipe here.
Which will be your first pick from the list? Do let us know in the comments below.